Whether you're looking to explore your artistic side or wanting to take your passion to the next level, Te Wānanga o Aotearoa has a range of toi qualifications to suit you.
Our toi programmes take you on a journey of personal and artistic discovery. You'll be encouraged and supported to explore culture and identity while connecting with mātauranga (Māori knowledge) and you'll learn to become a kaitiaki (guardian) of toi Māori.
---
Introductory programmes
Toi Maruata
Certificate in Māori and Indigenous Art
Combine tikanga (protocols) and te ao Māori (the Māori world) to give you practical experience in a range of kaupapa toi (disciplines) and provide a well-rounded overview of the world of toi Māori.
Level 3 | 20 weeks - full-time | No fees
Learn more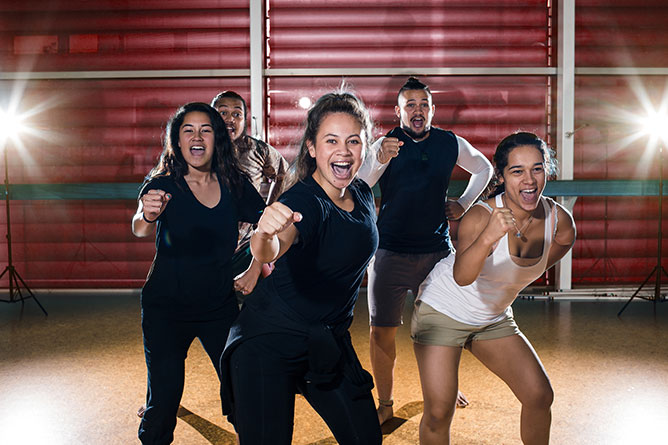 Kāwai Raupapa
Certificate in Māori and Indigenous Art
Turn your passion for toi Māori into a qualification or career. Extend your knowledge, build your skills and begin specialising in your chosen kaupapa toi while contributing to your personal portfolio.
Level 4 | 38 weeks | Fees may apply
Learn more