Ngā Tumu are responsible for the day-to-day leadership of the organisation.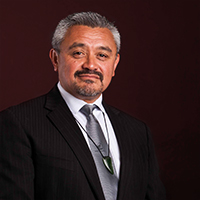 Dr. Jim Mather
Te Taiurungi / Chief Executive
BBus, MBA, PhD, ACA
Ngāti Awa, Ngāi Tūhoe
Jim has held a number of chief executive roles at crown entities and brings a strong commitment to indigenous development and whānau transformation.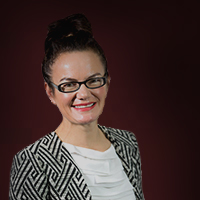 Tracey Hook
Tumutahua / Executive Director – Finance
BBS, CA
Te Āti Haunui a Pāpārangi, Ngā Wairiki
Tracey had a 14-year career with Tainui Group Holdings, the commercial arm of Waikato-Tainui, where her most recent role was the Acting Chief Financial Officer.
Keri Milne-Ihimaera
Tumuratonga / Executive Director Tauira Services
BA, DipTchg, Higher Diploma Teaching
Ngāi Tahu, Ngāti Mamoe
With more than 25 years of leadership experience in primary and secondary education, Keri brings an in-depth understanding of the needs of our tauira and the challenges that they face.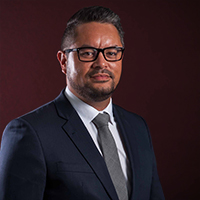 Hone Paul
Tumukahuroa / Executive Director Marketing
GradDipBus, BBus
Ngāti Manawa, Ngāi Tūhoe, Ngati Awa, Te Arawa
Hone has developed many successful campaigns for well-known media brands in New Zealand and Australia. He brings extensive experience in advertising, brand strategy and consumer engagement.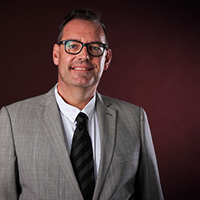 Brent Sincock
Tumuwhanake / Executive Director People
Brent brings more than 25 years of national and international expertise in human resource management and leadership across a range of sectors including health, banking, insurance and tertiary education.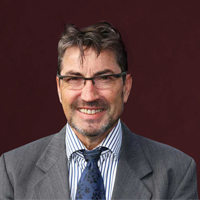 Grant Strang
Tumuhangarau / Executive Director Information Technology
MBA, DipBS, MIIE, MIITP, CITP
Grant has held Executive ICT and Management positions for a number of significant New Zealand organisations including, Telecom NZ, Genesis Energy, the New Zealand Racing Board and Tauranga and Dunedin City Councils and brings best practice ICT experience.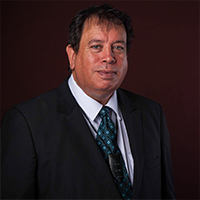 Nepia Winiata
Tumuaramātauranga / Executive Director Education Delivery Services
Ngāti Raukawa
Nepia has held senior management roles at Te Wānanga o Aotearoa and has more than 30 years of experience across the corporate, finance, processing and education sectors.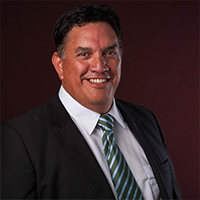 Pakake Winiata
Tumuakoranga / Executive Director Programmes & Development
BMA (Hons), MMM, Te Panekiretanga o Te Reo
Ngāti Raukawa, Ngāti Awa, Ngāti Whakaue
Pakake has taught te reo Māori and mātauranga Māori up to tertiary level for more than 30 years and has held management roles within the tertiary sector.