Ngā Tumu are responsible for the day-to-day leadership of the organisation.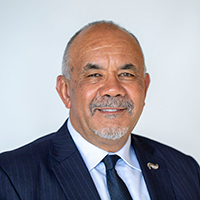 Hon. Te Ururoa Flavell
Te Taiurungi / Chief Executive
MA, DipTchg
Ngāti Rangiwēwehi, Ngāraranui, Ngāti Raukawa, Ngāti Te Ata, Ngāpuhi
Te Ururoa has extensive leadership experience in the Māori education sector as the former chief executive officer of both Te Whare Wānanga o Awanuiārangi and Te Ataarangi. He is the former co-leader of the Māori Party and a former Member of Parliament for Waiariki. Te Ururoa also served as Minister of Māori Development and Whānau Ora and was an Associate Minister for Economic Development.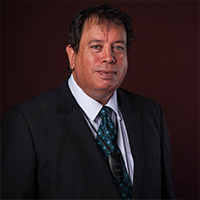 Nepia Winiata
Te Kōmaru / Deputy CEO
Ngāti Raukawa
Nepia has held senior management roles at Te Wānanga o Aotearoa and has more than 30 years of experience across the corporate, finance, processing and education sectors.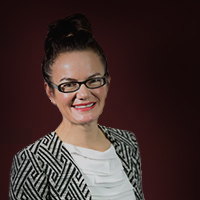 Tracey Hook
Tumutahua / Executive Director – Finance
BBS, CA
Te Āti Haunui a Pāpārangi, Ngā Wairiki
Tracey had a 14-year career with Tainui Group Holdings, the commercial arm of Waikato-Tainui, where her most recent role was the Acting Chief Financial Officer.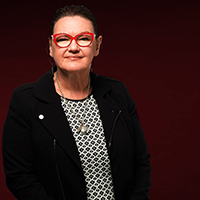 Lindsay Baxter
Tumutaumatua | Executive Director Quality & Corporate Services
DipCPM, BIT, PMP, MEd (Distinction in e-learning)
Lindsay has led the organisation through key areas of its operations including governance, executive management, strategy, competitive bids, performance and quality. She is also responsible for Government policy implementation and all regular reporting to the Tertiary Education Commission.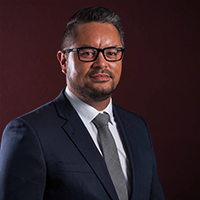 Hone Paul
Tumukahutaupua / Executive Director, Marketing & Tauira Services
GradDipBus, BBus
Ngāti Manawa, Ngāi Tūhoe, Ngati Awa, Te Arawa
Hone has developed many successful campaigns for well-known media brands in New Zealand and Australia. He brings extensive experience in advertising, brand strategy and consumer engagement.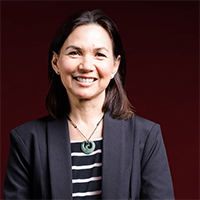 Shireen Maged
Tumuakoranga / Executive Director Programmes & Development
PhD, MEd, BEd, BA, HDE
Dr Shireen Maged led the development and implementation of Te Rautaki Rangahau 2015-2019 - the research strategic plan of Te Wānanga o Aotearoa that enabled unprecedented levels of participation in the 2018 PBRF Quality Evaluation. She brings high-level academic leadership experience to her role in a career with Te Wānanga o Aotearoa that stretches back to 2004.
Brent Sincock
Tumuwhanake / Executive Director People
Brent brings more than 25 years of national and international expertise in human resource management and leadership across a range of sectors including health, banking, insurance and tertiary education.