Mud glorious mud is the call from Team Wānanga members Alysha Reti, Anthea Kingi, Nikora Ngaropo and Harata Samuel.
Team Wānanga secured a silver medal at Hamilton's Tough Guy and Girl Challenge this month but reckon they can do even better.
The 17 kaimahi clinched second place out of 27 teams in the corporate division.
They took part in the 6km mud-laden endurance course and are now on a mission to win gold at the Rotorua Tough Guy and Girl Challenge in August.
Team Wānanga spokesperson Sarah Dunlop is calling for fellow kaimahi to join in the fun event and fundraiser for Cure Kids.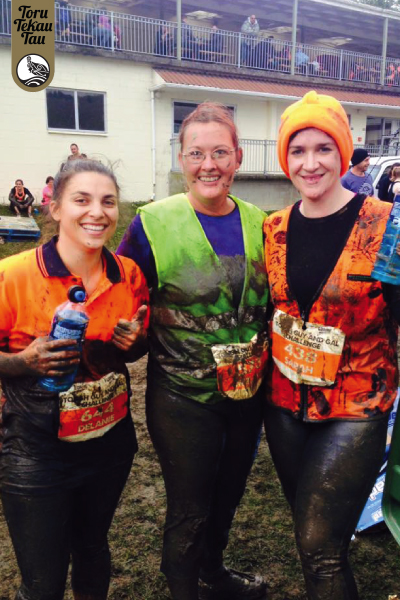 From Left to Right: Delanie Kay, Melanie McLiesh and Sarah Dunlop
"It doesn't matter if you are fit or not, it's all about getting out there, getting dirty and having fun and at the same time supporting Cure Kids - an organisation dedicated to finding the cures for life-threatening illnesses that affect many of our children."
The annual event, now in its 13th year, is held at different venues throughout the country and has grown from 432 competitors in 2003 to 18,000 in 2014.
If anyone is interested in joining Team Wānanga please e-mail sarah.dunlop@twoa.ac.nz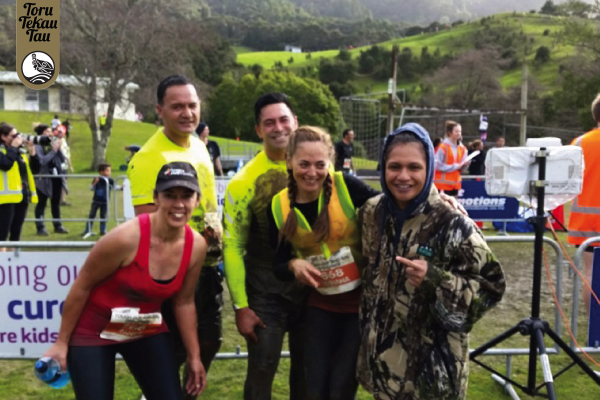 Left to right – Tanya Nelson, Darrell Lambert, Nikora Ngaropo, Tuihana Ohia and Pua Phillips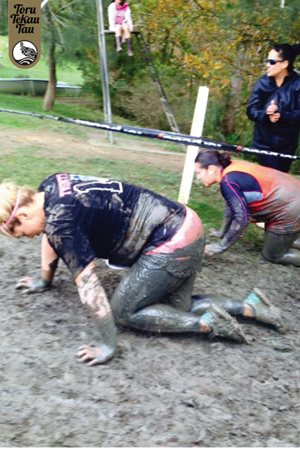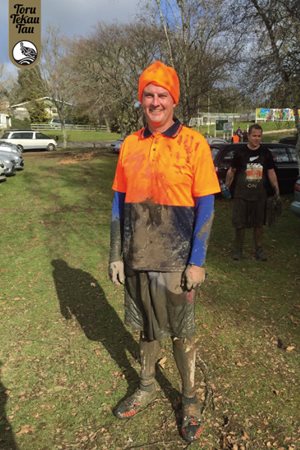 Anthea Kingi and Alysha Reti crawl through the mud Garry Johnson Haungarau Director after his event