Several tonnes of debris were removed from the Huihuitaha Wetlands at Lake Karapiro by Taumatua kaimahi on a river clean-up project last week.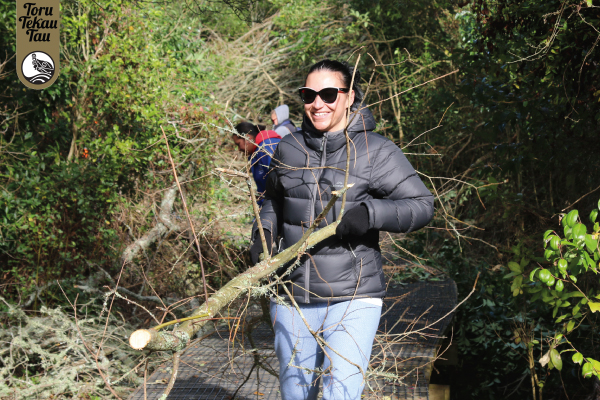 Tumutaumatua Leesah Murray on river clean-up duty.
The river clean up project was the final activity for a two-day noho that was themed "Looking After Our Communities - acknowledging the past and protecting the future."
Above: Strategy and Performance Lead Lindsay Baxter (left) and Kaiwhakarite matua Charmaine Heta share the load.
The uepū cleared out willow and privet branches from the sides of the Waikato River Trails boardwalk on Horahora Road so native plants can grow there and thrive.
The Waikato River Trails is a combined walkway and cycleway along the Waikato River.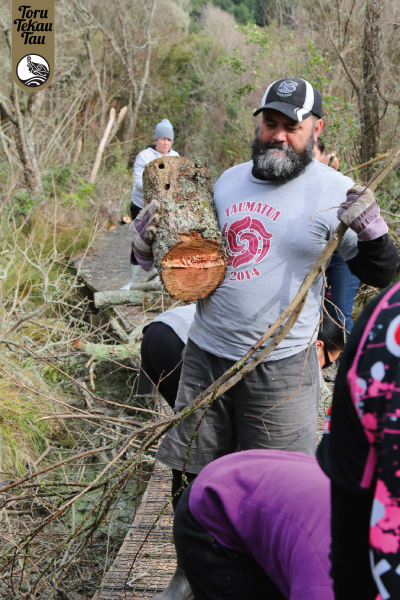 Senior Analyst Richard Te Moananui channels his inner eco-warrior.
It runs for 100kms and passes through the South Waikato and Taupo.
Waikato River Trails Trust general manager Glyn Wooller says restoration work for the Huihuitaha Wetlands was part of a broader riparian restoration project to plant 12,000 native trees each year.
"The whole point of this wetland restoration and our wider riparian management around the river is to increase biodiversity," says Glyn.
He says once the native plants are established more native birds will return.
Glyn is looking forward to working with the eco-warriors from the wānanga again on future conservation projects.
"The team brought a great sense of fun to the task while achieving an awesome result."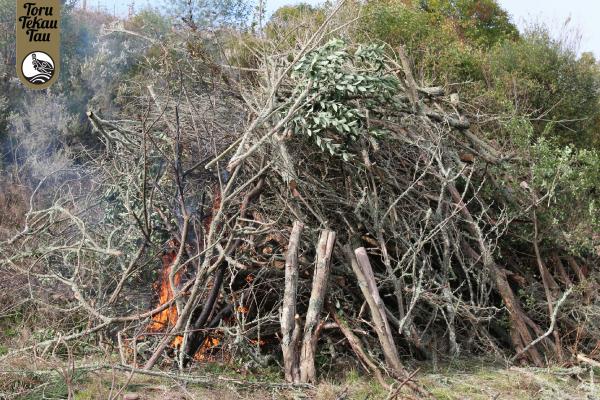 Above Image: A big bonfire for the tonnes of debris collected.
Kaiwhakarite matua Charmaine Heta from Te Puna Mātauranga says the conservation project was an excellent community service initiative and team-building opportunity.
She thoroughly enjoyed the physical work and describes the overall experience as "uplifting".