New Te Aukaha Whakahaere Head of Operations for Te Ihu Takiwā Tanya Turuwhenua.
Striving for excellence
The wānanga kaupapa of transforming whānau through education drew Tanya Turuwhenua to the new Head of Operations role for Te Ihu Takiwā.
Tanya says she is excited to be a part of the "journey of discovery, learning, growth and achievement" for tauira, whānau and communities.
She is also looking forward to supporting the organisation's core business of education and helping it to achieve its aspirations.
Her main responsibility is looking after people, she says.
"I have an appreciation for people, their inherent skills and talents and the ability to understand how to best harness their strengths for successful and positive end results."
This is the first time she has worked for the wānanga and Tanya is "delighted" to be here.
She was previously the services manager for Raukura Hauora o Tainui, a provider of health services throughout Auckland and Waikato.
Tanya spent five years with Raukura based in the Tāmaki region. She was responsible for the delivery of projects, primary care and public health services.
She has a strong background in senior commercial and community management roles, which is supported by her Bachelor of Business Studies from Massey University, Palmerston North.
Tanya claims a creative streak, for her own personal enjoyment in music, pottery, photography, painting and writing.
The New York marathon is on her bucket list of things to do and she is looking into the wānanga health and wellness programme Tau Ora for inspiration.
Tanya spent the first five years of her life at Waitahanui beside Lake Taupo before her parents moved to Auckland to teach at Wesley College.
She is of Ngaī Tūhoe, Ngāti Porou and Waikato descent.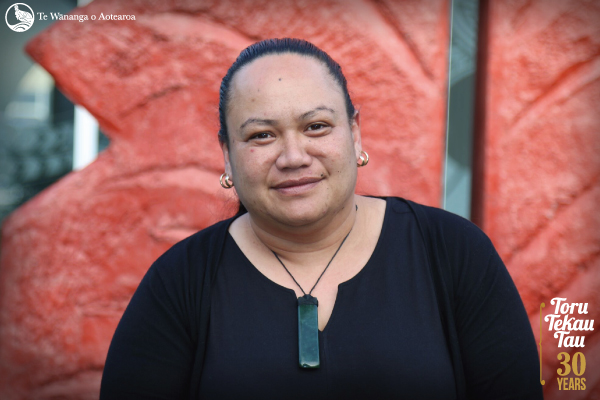 New Te Aukaha Ako - Head of Delivery for Te Ihu Takiwā Danielle Witika.
Making a Positive Difference
Danielle Witika, the new Te Aukaha Ako - Head of Delivery for Te Ihu Takiwā, has 13 years experience as a wānanga kaimahi.
For Danielle, the best thing about working for the wānanga is the "good feeling factor" in knowing your work is making a positive difference in the lives of kaimahi and tauira.
"It is the small differences that we make every day that collectively makes a big difference to those we serve," she says.
Danielle will continue to ensure decisions made in her new Te Aukaha Ako role will benefit tauira and support kaimahi.
Danielle started with the wānanga in 2002 as the
computing Kaiako delivering Level 2 to 4 programmes.
In 2008 she was appointed to the Kaiako Matua Computing position and has provided specialist knowledge in the computing curriculum to kaiako, kaiako support and tauira for almost a decade.
Since 2013 she has developed and increased staff capability in literacy and numeracy as the Literacy and Numeracy Champion for Tāmaki Makaurau.
Last year she was acting Kaiarahi Matua a Rohe for Waitakere.
Danielle has two teenage sons - Calib (19) and Dylan (15).
Of Ngāti Whātua descent, she was born in
Hamilton and raised in Orewa, a small town near Auckland.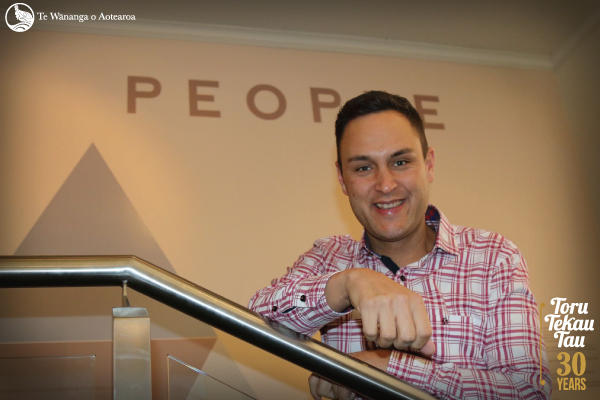 Shanan Halbert is the new Te Aukaha Tangata - head of recruitment and relationships for Te Ihu Takiwā.
An Agent For Academic Change
Shanan Halbert, the new head of recruitment and relationships for Te Ihu Takiwā was inspired by his father to be an "agent for academic change".
His father Winston Halbert was 45 when he returned to the classroom to become a kura kaupapa Māori teacher after his job at the freezing works ended in the mid-1980s.
Shanan says this experience proved how important education was for the securing of employment, putting "bread and butter on the table" and ensuring an all-round better quality of life.
While studying at Auckland University in 2000, Shanan noticed how very few Māori and Pasifika students were there.
He was determined to turn this tide and has committed his life to bridging the secondary to tertiary gap for all students but especially Māori and Pasifika.
Shanan was 18 when he launched his first youth mentoring programme, to raise university education aspirations.
"My mission then and now is to drive the best outcomes for all people in education, training and employment. I am motivated by change and relish the tackling of projects that sit in the too hard basket."
Shanan's new role with the wānanga begins in September and he is looking forward to working for a tertiary education provider steeped in Māori values.
"I truly believe what is good for Māori is good for everyone because we operate within our value system which is based on kaitiakitanga . . . the caring of others and the nurturing of relationships."
Tāmaki Makaurau and Te Tai Tokerau will be Shanan's areas of responsibility for the wānanga.
His initial plans of action will involve identifying community aspirations and then aligning them with industry and employment focus areas.
Shanan has worked in tertiary education for a number of years, but more recently was the manager at Hato Petera College where he developed the school's Health Science Academy - Te Umanga Oranga.
Shanan has started a Master of Business Administration and holds a Bachelor of Arts in Education.
The 33-year-old, of Rongowhakaata and Ngāti Kahungunu descent, was born and raised in Napier.